Greetings from the president
On Hosting the 29th Annual Meeting of the Japan Society for the Study of Surgical Technique for Spine and Spinal Nerves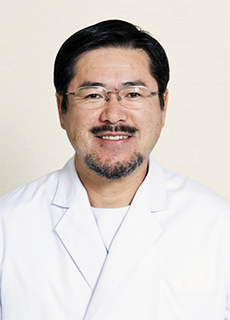 My name is Hideki Ohta from Oita Orthopedic Hospital, and I am honored to preside over the 29th Annual Meeting of the Japan Society fort the Study of Surgical Technique for Spine and Spinal Nerves (JPSTSS). JPSTSS has offered many practical presentations immediately useful to everyday medical practice, and I myself have participated in the programs since the first meeting. Particularly, I have learned a great deal from a different perspective of neurosurgery experts. In my opinion, a hallmark of this Society is sharing various ideas based on free thinking. As a result, one can expect creation of next-generation surgical techniques even when cases are few or evidence level is not high. Another hallmark is frank discussions which are free of the old-school tie. Since the very beginning, this Society's approach was not to reject unusual treatment right away, but to try finding certain truth. There is no need for thoughts like "Such a statement would be embarrassing". I would like this Society to continue contributing to progress of spine and spinal cord treatment in Japan based on free and flexible thinking. This year's theme is "Enjoy the spine conference and hot spring resorts in Beppu.Japan". The world is suffering from COVID-19 pandemic, and this country, too, has lost numerous lives. During this time, many academic societies hold their meetings mainly online, and I felt frustrated because of not being able to meet our members directly. I hope that the meeting next year will be held primarily on site to make possible face-to-face discussions. As a tourist resort that represents Japan, Beppu boasts world's largest amount of hot spring discharge. We would be happy to host here in Beppu many neurological and orthopedic surgeons fascinated with the spine, and to get them involved in hot discussions, while soothing the mind and the body in hot springs. We would also like, should the circumstances permit, to arrange a members' social gathering that has been forcedly canceled for two years. Oita Prefecture has really delicious food. We hope that you will surely enjoy the famous Oita cuisine and local attractions, and foster friendship with our members. No one can predict how the COVID-19 pandemic situation will look like next year, but considering Spanish flu that caused a worldwide pandemic about 100 years ago, the third year should put us much closer to the end. However, we will be preparing to respond to any contingency. Please feel safe to visit Beppu, a city of hot springs, and to have hot discussions there!
Hideki Ohta, M.D.
President of the 29th Annual Meeting of the JPSTSS
Director of Oita Orthopedic Hospital
Greetings from the vice president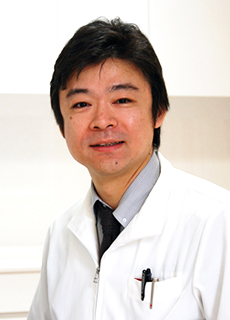 This meeting is a scientific conference to exchange and transfer knowledge about surgical techniques for spine and spinal nerves between orthopedics and neurosurgery. I have participated in every meeting since the 9th meeting in 2002 (Nagoya, President: Yuichiro Nishijima). These stimulating and very informative gatherings have contributed to my skills in surgical techniques. I am both very honored and humbled to have been appointed as Vice President by Hideki Ohta, President of the 29th Annual Meeting of the Japan Society for the Study of Surgical Technique for Spine and Spinal Nerves. I am already looking forward to participation in discussions about innovation and verification of surgical techniques for spine and spinal nerves, here in Beppu, Kyushu.
Hisaaki Uchikado, M.D.
Vice President of the 29th Annual Meeting of the JPSTSS
Director of Uchikado Neuro-Spine Clinic